Jennifer Casper is the owner of Goldfish Swim School Wyckoff and Closter. She lives in Glen Rock with her husband and four children. Even though her children know how to swim, water safety is a constant discussion in their family.
You may not be worried about your child drowning. You don't have a pool, or you have a four sided gate, your child only goes in the water with you or a U.S. Coast Guard approved life jacket, and you know how to swim. However even if you have taken all these precautions unfortunately your child (or others) may still be at risk. Statistics show drowning is the #1 leading cause of injury death in children 1-4 years and 70% of
children drown when they aren't expected to be swimming. Children can drown in as little of 2 inches of water and in 30 seconds. Vigilance, knowledge, and learning to swim are vital to changing these statistics.
Last week the American Academy of Pediatrics updated their protocol and recommendations on drowning prevention. Many of the enhancements to their policy can be found here:
https://www.aap.org/en-us/about-the-aap/aap-press-room/Pages/AAP-Updates-Recommendations-to-Prevent-Drowning-in-Children.aspx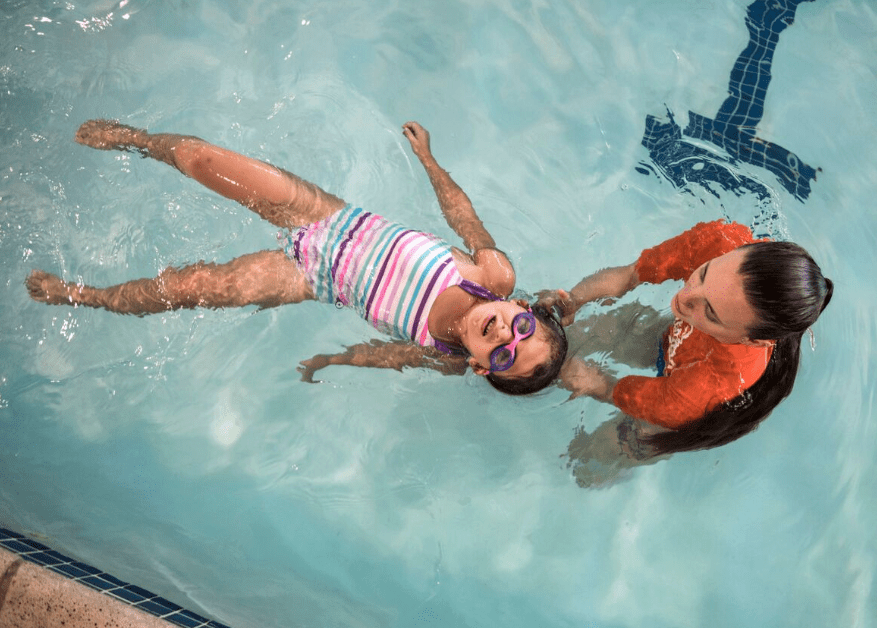 As a parent you know how quickly a mobile child can get into something they are not supposed to – like drawing a masterpiece on the wall in the 60 seconds they are left unattended. And so you know you can't possibly keep an eye on your child every second of the day. But when it comes to the times when there's water nearby – even if no one is swimming – someone needs to take over watching when you can't. Always.
Ask Levi's mom Nicole Hughes whom I had the honor to meet last year. She created https://www.levislegacy.com/ after losing her son to drowning. She has been relentless in her goal to educate families and caregivers about water safety and the dangers of drowning, even when not swimming. It just takes a moment for a child to slip out of view and into water as she tragically experienced with her precious son.
Nicole Hughes has been advocating for the AAP to update their recommendations and make water safety a key topic of discussions during well visits with your pediatrician. As SIDS, car seat safety, and choking are frequently discussed – she believes water safety needs to be highlighted to parents. At Goldfish Swim School, we agree. And we celebrate her courage in using Levi's Legacy to prevent the same thing from happening to other families.
Some key updates from the AAP policy this month include:
**Encouraging parents to be diligent at bath time and to empty all buckets and wading
pools immediately after use
**Making sure children and teens are wearing life jackets near open bodies of water
**Recommending swim lessons for all children over the age of 1
**As parents we must educate ourselves on water safety and talk about it, have the
proper safety features in place, and we must learn to swim and perform CPR
Our mission at Goldfish is to teach children and parents how to be safer in and around the water thru our proven learn-to-swim curriculum. In addition, we offer water safety presentations to children and caregivers that focuses on key water safety skills. During the upcoming swim season AND all year long please make water safety a part of your parenting checklist. We want everyone to have a golden experience around the water.
https://www.goldfishswimschool.com/