Summer is upon us and now is the perfect time to start planning your kids' camp plans. Summer camp is the perfect opportunity for your child to explore, learn, and create new memories!
Bergen Moms Network and The Rockland County Moms have teamed up to create your go-to guide for local summer camp options – full of amazing programs for kids of all ages with activities for every interest!
Read on to learn more!
Gain Ville Learning Center
Broadway Theater Workshops
Ability School Summer Camp offers children ages four to twelve the unique opportunity to enjoy a summer filled with both learning and fun!
Working on individualized programs in the mornings, students can enhance their academic skills in subjects like reading, writing, science, study skills and math. This allows them to explore areas of interest or get ahead in a subject that they find challenging.
Afternoons are spent celebrating and enjoying all the fun that summer has to offer! Outdoor activities, crafting, sports, water fun, games and art are included as well as engaging weekly field trips to nature centers and museums.
Themed weeks include; Outdoor Adventure, Space, Budding Artists, STEM, Drama & Music, Animal Adventure and Sports and provide creative activities and fieldtrips as well as opportunities for academic growth.
Camp runs Monday through Friday 9:00am – 4:00pm.
Session One – June 26- July 21st
Session Two – July 24 – August 11th
Full Summer Session is all seven weeks – June 26 – August 11th. Siblings receive 10% off.
Contact the school at 201-871-8808 or visit the website for more information.
Broadway

 

Theater

 Workshops
has been the premier 
theater
 day camp for students in grades 3-12 from Bergen, Rockland and Westchester County for over 20 years! Based on the campus of St. Joseph Regional High School in Montvale, NJ we offer 3 different summer camps for students entering grades 3-12. Use code MOMS50 at checkout for $50 off any of our camps!
Upcoming Camps Include:
July 31-August 4
9am-3pm
Grades 3-5
St. Joseph Regional High School
40 Chestnut Ridge Road
Montvale, NJ 07645
July 10-21, 2023
9am-4pm
Grades 5-12
Extended Day Option from 8am-5pm available
St. Joseph Regional High School
40 Chestnut Ridge Road
Montvale, NJ 07645
Performance 

Theater

 Camp production of the 

Broadway

 musical THE PROM
July 31-Aug 12, 2023
4pm-9pm
Grades 7-College Freshman
St. Joseph Regional High School
40 Chestnut Ridge Road
Montvale, NJ 07645
CONTACT
The Inserra Theatre
St. Joseph Regional High School
40 Chestnut Ridge Road
Montvale, NJ 07645
Located on 21 acres in the foothills of Harriman State Park, Camp Settoga is the city's premier Jewish day camp for kids ages 4–12. With an Olympic-sized swimming pool, adventure course and zipline, basketball and tennis courts, soccer, baseball, gymnastics, mini-golf, and more, the fun never ends at Settoga! You can view a video of Camp Settoga here.
Currently, Camp Settoga provides bus transportation for families who reside in Manhattan, but Bergen and Rockland County families can drop off and pick up directly from our campsite. If interest permits, Camp Settoga will evaluate busing for Bergen and Rockland families beginning in 2024.
To register or learn more about Camp Settoga, please contact the camp office at 646.505.4430, or email Director of Camps Genna Singer at [email protected]. 
CONTACT
127 Call Hollow Road
Pomona, NY, 10970
Join us at The Flavor Labs, a kitchen where children can experiment with food while having fun!  We are excited to announce Summer Camp for both Norwood and Paramus locations for ages 6+. 
Similar to our classes, our camp has a mission to change the way children engage with food. Our camp will incorporate elements of science and math, while also harnessing your child's creativity as we work our way through different ingredients, cuisines and techniques. 
Each week-long camp session will expose children to a wide variety of recipes – and every day will include at least one sweet and one savory dish for campers to eat and/or take home.  Snacks and spring water will be provided each day.   Recipes will be different across each of our four programs.
We will have camp in two age groups: Mini Chefs (ages 6-9) in our morning camp from 9am-12pm; and Budding Chefs (ages 10-13) in our afternoon camp from 1pm-4pm.  Check out our website for week by week programming details, including Cooking Techniques, Baking Bootcamp, Art of Cooking, and Science of Baking sessions.  We look forward to creating some delicious food with your children!
CONTACT
Norwood Studio:
514 Livingston Street
Norwood, NJ 07648
Paramus Studio:
59 East Ridgewood Avenue
Paramus, NJ 07625
Do you speak another language at home or would like to give your child the gift of another language? You are not alone.  Children learn best when language is learned within a cultural context and while they're busy having fun with other children their age!
Our Language Day Camps are offered in Spanish, Italian and French for Pre-K to Rising 6th graders.  Children are divided by age/grade and proficiency level for PreK II, Gr. K-2 and Gr. 3-5 groups.  6-week camp offered for Summer 2023 with a minimum 2-week enrollment period.  Short- and longer-day options available.
Our Hola Amigos™ camp program promotes love for the Spanish language through cultural themes that focus on target subcultures including the Caribbean, South America, Spain and the U.S. Hispanic culture.
Our Ciao Amici™ camp program promotes love for the Italian language through cultural themes that focus on target subcultures including the Italian constituency of Argentina & Chile, Northern and Central Italy, Southern Italy and parts of Switzerland.
Our Bonjour Les Amis™ camp program  promotes love for the French language through cultural themes that focus on France and target subcultures in Africa, Canada, West Indies and Louisiana.
Our Northern New Jersey location in Ho-Ho-Kus, NJ is within close proximity to Rockland County.  Our personalized and immersion-based approach to teaching ensures that children are engaged in the learning journey.  Awaken your child to the beauty of learning another language or engage their senses in discovering their cultural heritage.  Children's brains are like sponges and it is best to start them as early as possible.  Accredited by the Middle States Association, Commission on Elementary Schools (MSA-CESS), PreK-PS.
Come learn from a team of instructors whose native tongues originate from diverse cultural backgrounds where the language is spoken.
Select intensive and semi-intensive grade level classes will also be offered for Gr. K-5, Gr. 6-8 and Gr. 9-12 during the 6 week camp.
Please inquire within if interested in weekly 90 minute classes.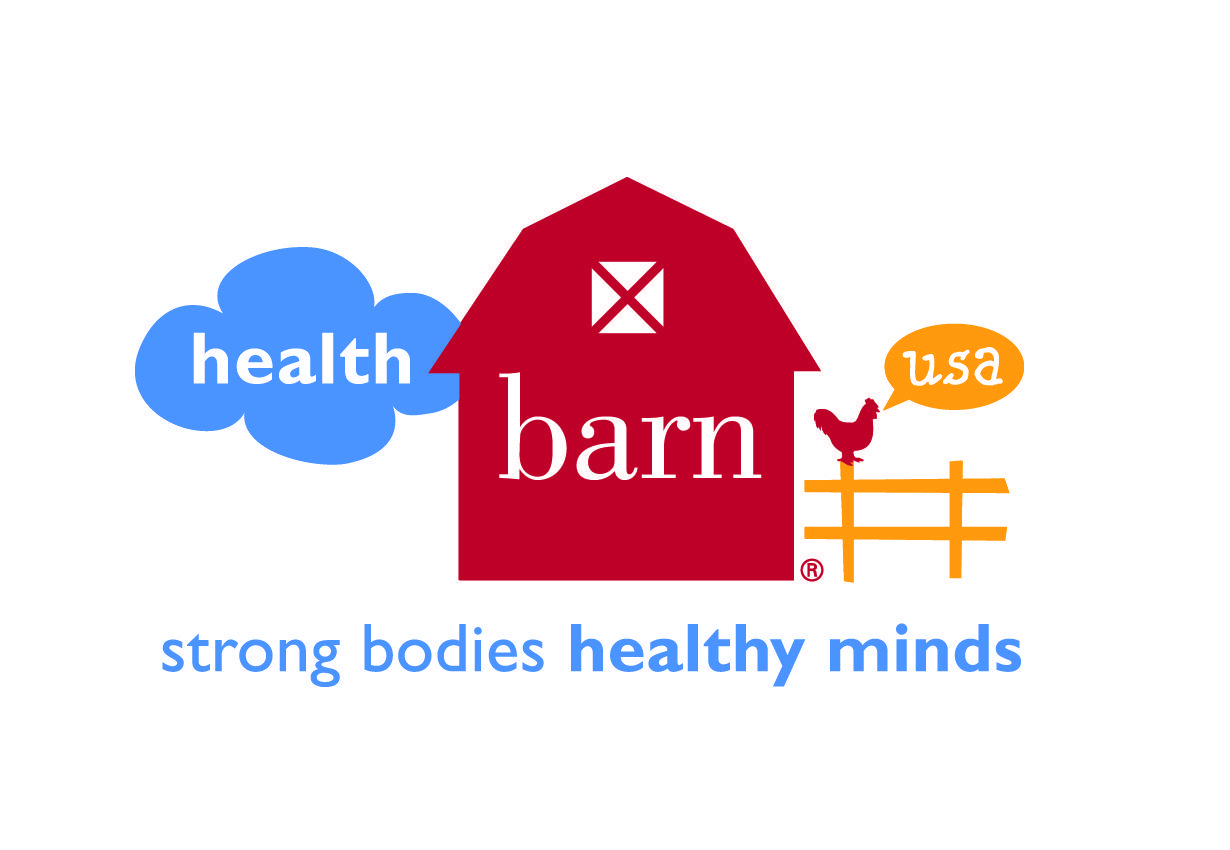 Welcome to HealthBarn USA, the only camp where you can eat, plant, cook and play!  We offer Summer Camp (ages 4-6, 7-9 and 10-13) and Summer Seedlings (ages 3-5) in Ridgewood, NJ (we are no longer operating at Abma's Farm). This hands-on fun and educational experience serves as an important building block for your child's healthy future in the midst of our fast-food, high touch technology culture.  Our goal is to give campers the tools to build strong bodies and healthy minds — it's not only possible, it's contagiously fun!
Our award-winning curricula empower campers to master organic gardening, culinary, nutrition and life skills (including putting values into practice and exploring nature), while having a great time!  The hands-on cooking includes our "test kitchen" as well as preparing a naturally delicious breakfast, lunch and snack each day with freshly picked ingredients from the garden. There is no need to pack any food! We will accommodate for food allergies upon request.
We are proud to be a New Jersey licensed summer camp and excited to announce that our organic teaching garden is a certified sustainable habitat by the National Wildlife Federation!
Junior Farmers' Camp is an eight-week program that introduces children to sustainable agriculture through discovery, play, and cooperation. Our expert staff will lead children through gardening workshops, science experiments, bug hunts, cooking, foraging, and nature crafts. And, of course, there will be plenty of time for campers to get their hands dirty farming in the Children's Garden!
Every day here on our certified organic farm, we put to work our values of community, creativity, discovery, respect, stewardship, and sustainability. Join us in inspiring the next generation of farmers and gardeners!
Camp will be held June 26th-August 18th, Monday-Friday, 9am-3pm.
After-care program is also available, with hours running until 6pm.
Ideal for kids ages 5-12, or entering grades K-7 in the fall of 2023.
The Rockland County YMCA Summer Camps share one thing: they're about discovery. Kids have the opportunity to explore nature, find new talents, try new activities, gain independence, make lasting friendships and memories. At the Rockland YMCA Summer Camps, we not only provide a world of fun, friends and adventure for your child, we focus on values and character development. Caring, respect, honesty and responsibility are parts of every camp day.
Camp activities include:
Arts and Crafts
Organized Sports
Cooperative Games
Recreational Swim
Outdoor Play
Swim Lessons
Theme Weeks
Weekly Trips/Guests
Camp runs June 26th-Augutst 18th, 8AM to 6PM
Offered at two locations: Nyack Facility and Krucker's Picnic Grove, Pomona
CONTACT
YMCA CAMP AT KRUCKER'S
81 CALL HOLLOW ROAD
POMONA, NY 10970
YMCA NYACK CAMP
35 SOUTH BROADWAY
NYACK, NY 10960
USA sport group works with over 50 recreation departments in Bergen County to offer 100s of camps and classes year-round! Regardless of the program, players will learn proper technique in a positive, safe, fun and friendly learning environment. USA Sport Group is proud to partner with Bergen Moms Network to promote our sports classes and camps. We are offering all subscribers a special discount code for them to use while registering for our programs: MOMSNET10BR23 usasportgroup.com
Weekly classes, Summer Camps, & School's Out Camps.
Group Discounts & Private Lessons
Spring, Summer, Fall, Winter
Age 2-Adult
Boys & Girls – All Abilities
Qualified & Highly Trained Coaching Staff
Multi-Sports | Tennis | Soccer | Basketball |  Lacrosse |  Flag Football  | Preschool Sports |  and more!
Register for more information by contacting [email protected] Call: (866) 345-Ball
Yellow Door Art Camp will be held from June 26 – September 1st, 2023 at the studio in Westwood NJ.   We are offering an indoor/outdoor full-day or half-day experience for your artist to create summer camp core memories, make long lasting friendships, and most important incredible artwork. Each week will have a different unique theme that will end with an art show or runway show (fashion week) on the last day!  Experienced counselors and art educators will be empowering and guiding your artists through the art making process.
June 26 – June 30: Doodle Week
July 3 – July 7: 3-D Week
July 10 – July 14: Fashion Week
July 24 – July 28: Mini Gallery Week
July 31 – August 4th: Mixed Media Week
August 7- August 11: Clay Week
August 14 – August 18: Mixed Media Week
August 21 – August 25: Interior Design Week
August 28 – September 1: Collage Week